WHY IS IT IMPORTANT TO STAY HYDRATED?
Staying hydrated is vital for a healthy lifestyle as it helps your body function, improves sleep quality, keeps skin healthy, and so much more. We are uniquely designed to regulate our body temperature by losing water through the skin, that's why we sweat.
The more water we lose, the more we need to replace. As we all know, sweat isn't limited to intense physical activity. Pocari Sweat is great for sports, but it's also great for the office, the classroom, the outdoors – wherever you need to feel your best, and fast.  
A refreshing drink that replenishes you quickly is the best way to stay hydrated.
5 Essential Electrolytes
Hydrates Faster Than Water No Artificial Sweetners Hydrates Longer Than Water No Artificial Colors Backed by Clinical Research
DESIGNED IN JAPAN
40 YEARS OF EXPERTISE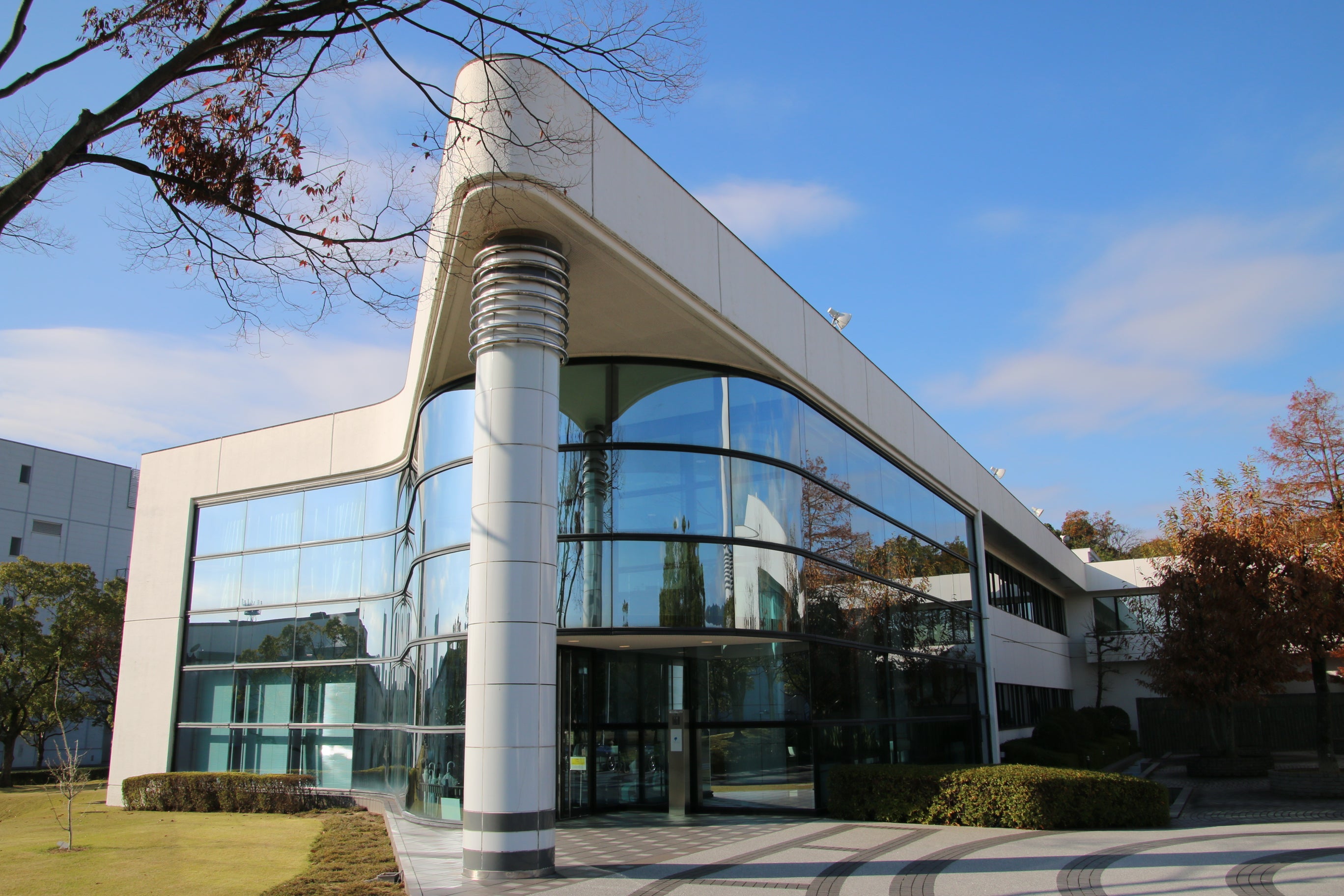 FUELLED BY SCIENCE
Pocari Sweat's parent company, Otsuka, is an expert on human physiology and has been developing IV solutions since 1946. Using this specialist knowledge, Pocari Sweat was born in 1980 as a hydration drink that effectively restores water and electrolytes lost through sweat. Following the launch, the Otsuka team were dedicated to continuing to contribute to people's daily health, that's why they launched the Saga Research Institute in 1984 and why we continue our research with Saga to this day!
RESEARCH-DRIVEN RESULTS
BACKED BY SCIENCE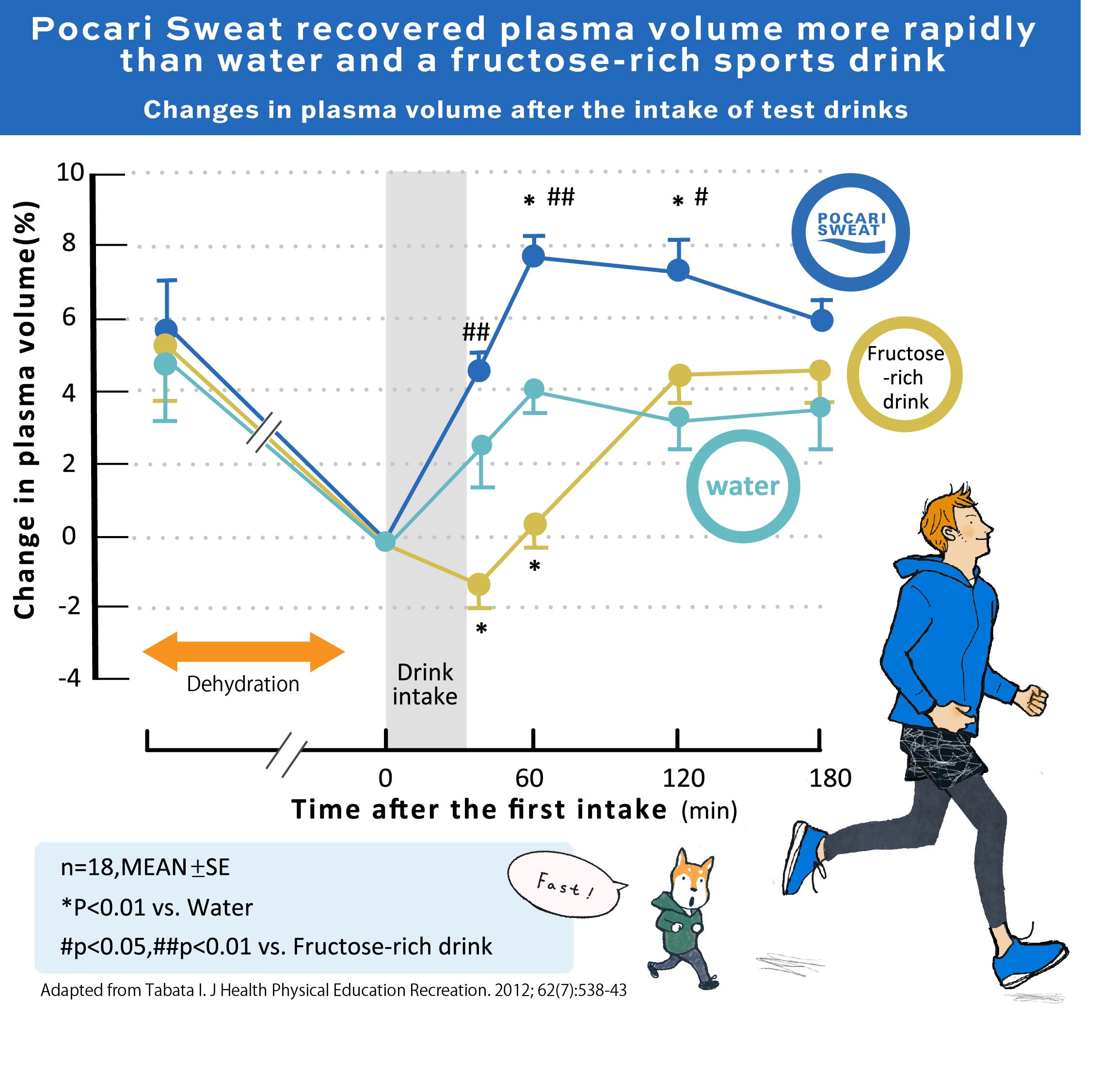 PROVEN FORMULA
Pocari Sweat has been clinically proven to provide faster hydration than water and other fructose-rich drinks. Our trials found that those who drank Pocari Sweat retained more fluid and had higher plasma volume than those who drank water alone - both of which play an essential role in transferring nutrients around the body! Feeling depleted after a long day of work, travel, or exercise and need hydration fast? We've got you covered. 
RESTORATION FROM WITHIN
BE THE BEST YOU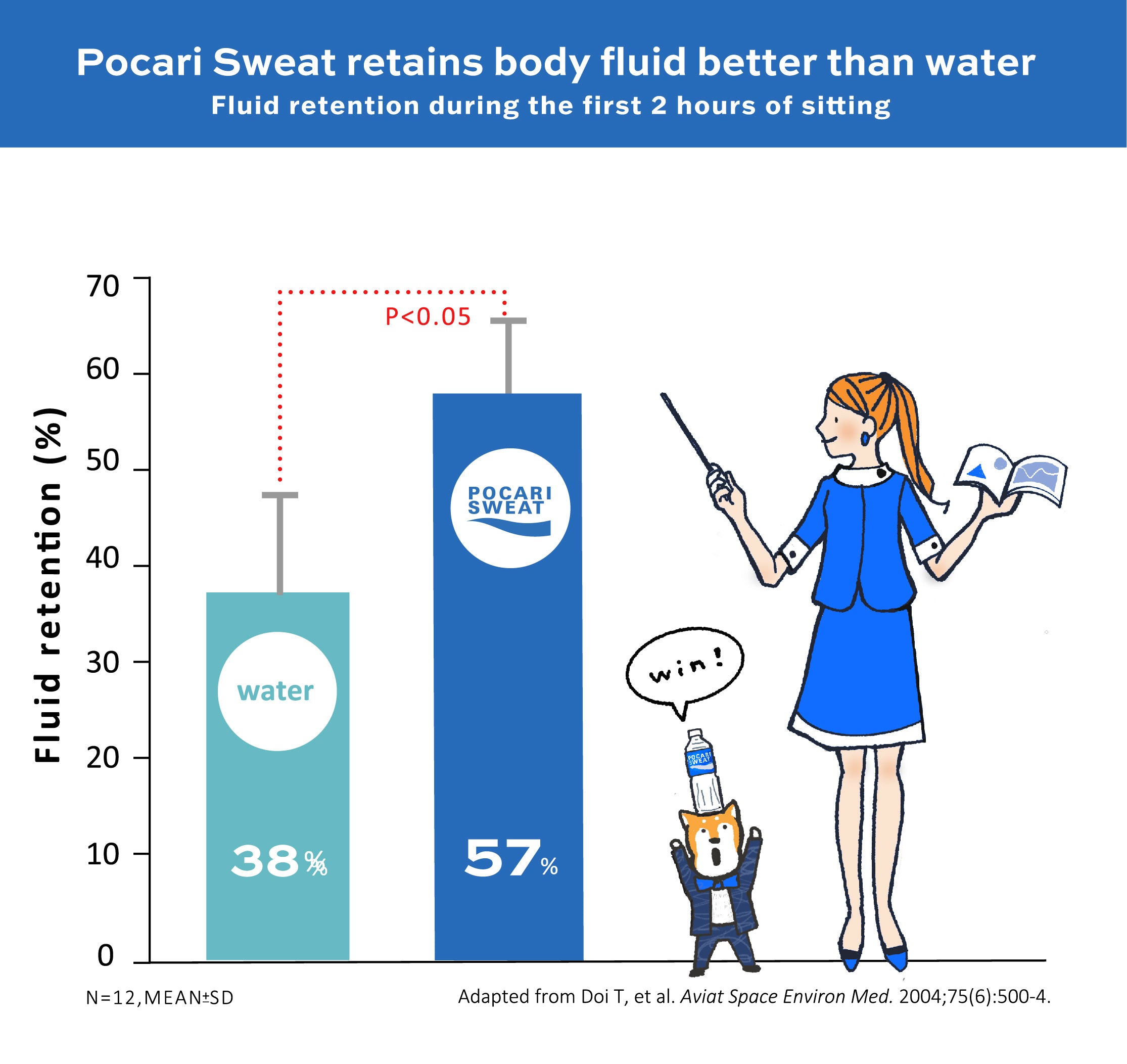 ADVANCED HYDRATION
Pocari Sweat's proven formula is engineered with a perfect blend of electrolytes, water, and carbohydrates which closely match the makeup of sweat, helping you to replace what you lose with a delicious and refreshing drink! What's more, our tasty restoration drink is scientifically proven to restore and extend your hydration level. Our clinical trials show that even two hours after drinking Pocari Sweat, your body retains 57% of fluids, this compares to just 38% when drinking water - it truly is hydration you can feel! 
FAQs
What are electrolytes?
Electrolytes are essential minerals such as sodium, calcium, and potassium and are vital to many key functions in the human body and to your overall health.
What do electrolytes do for your body?
Electrolytes are minerals and compounds that help your body do a lot of important work including:
- Producing energy 
- Regulate fluid levels in your blood plasma 
- Keep the pH balance of your blood 
- Enable muscle contractions, including the beating of your heart
- Help build new tissue.
What is the best way to replenish electrolytes?
There are many ways to replenish electrolytes including through your diet and drinking water. However, the best way to replenish electrolytes is to consume a hydration drink specifically designed to replace those lost minerals. Learn more about Pocari Sweat and how it helps to effectively replenish lost electrolytes and hydrate faster and for longer than most other hydration drinks. 
What are ions?
Our body fluid contains electrolytes such as sodium, chloride, potassium, calcium and magnesium which help the body function. These are chemicals that produce charged ions when they dissolve in water and work to enable the flow of electrical signals throughout the body. For example, when sodium chloride (NaCl) is dissolved in water, it separates into positive sodium ions which helps transmit nerve signals throughout the body. 
What is in Pocari Sweat?
You can find a full list of ingredients in Pocari Sweat here.